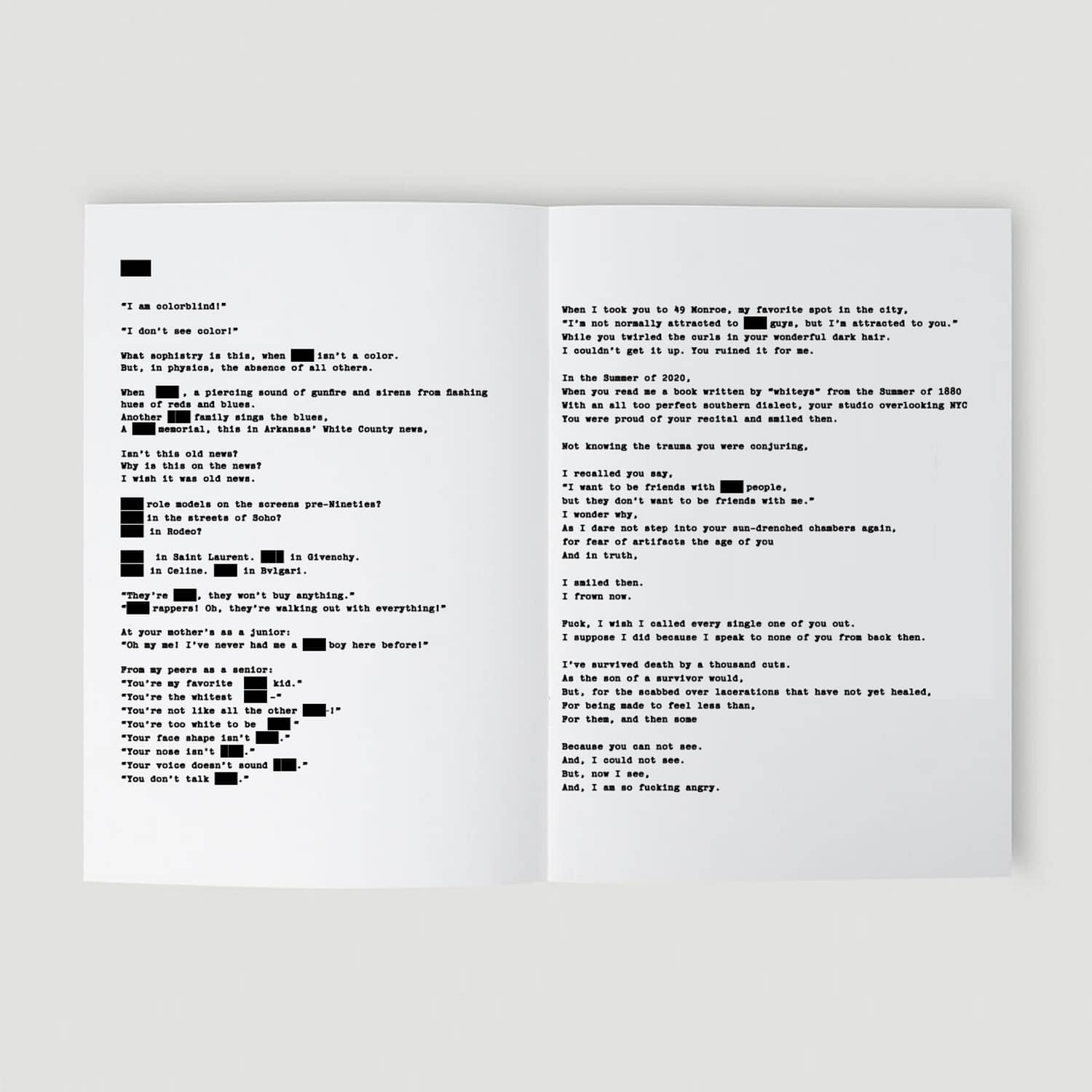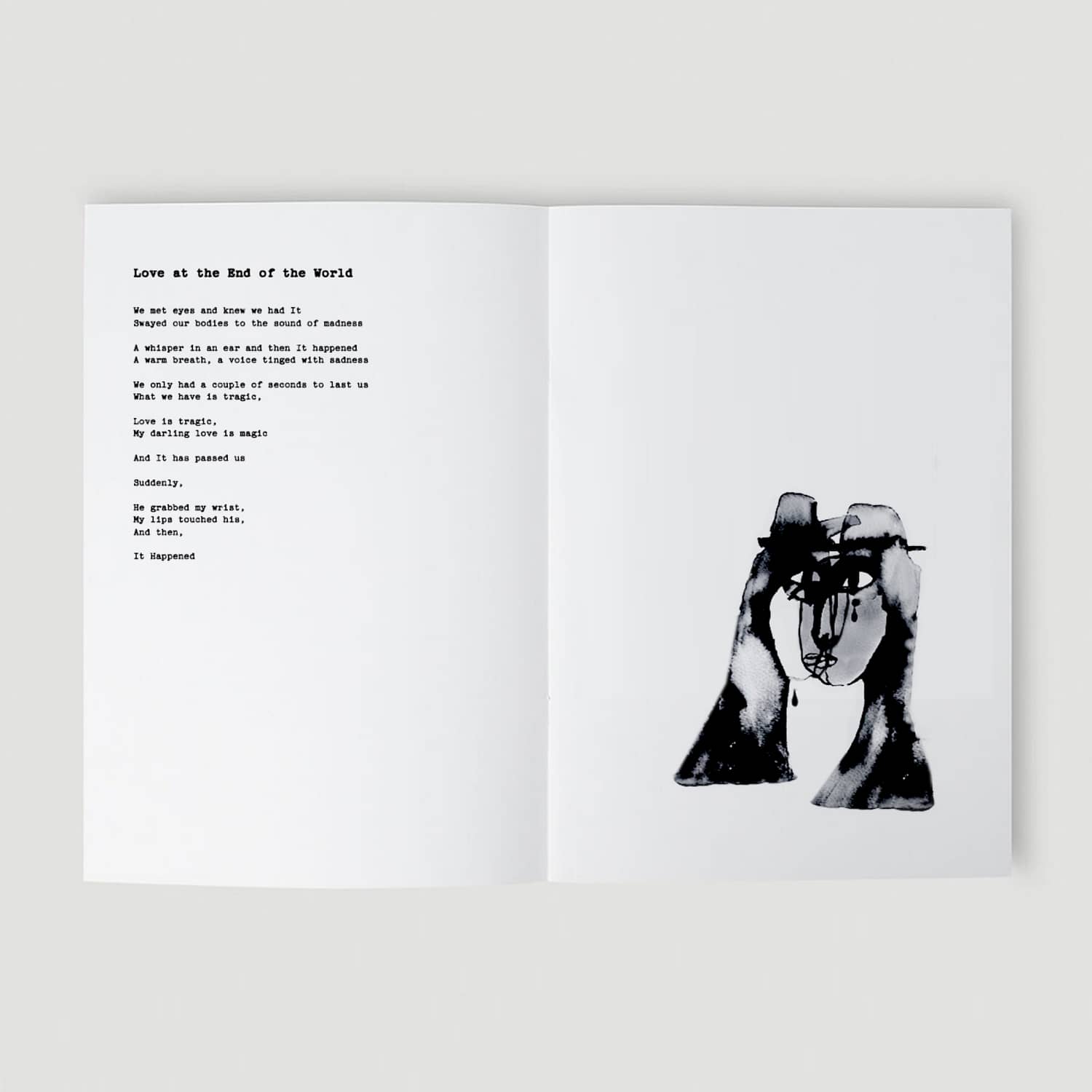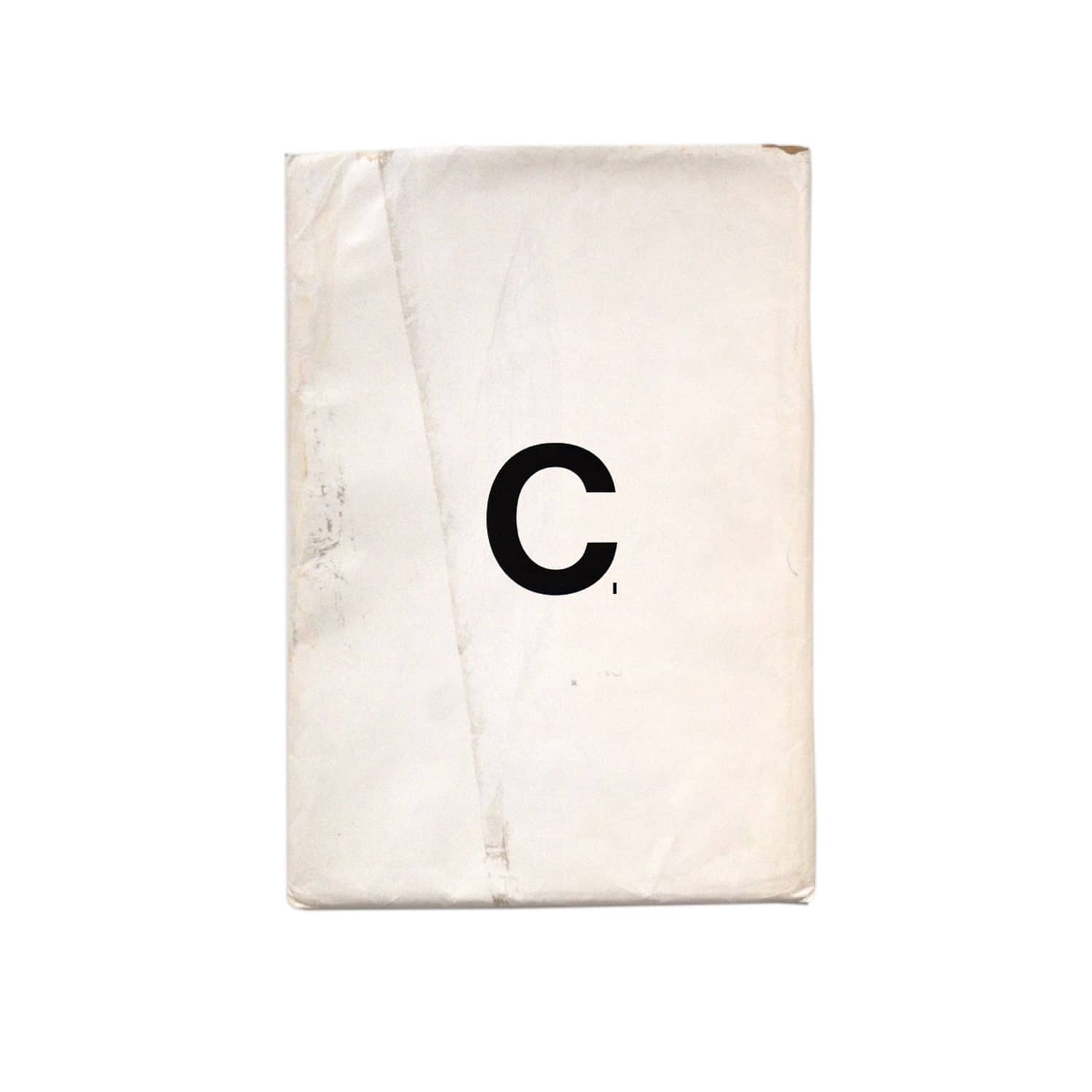 Commit to Memory, Vol. 1 by Bellamy Brewster.
The Commit to Memory series is an effort to refrain from cycles of the past.
It is for me to liberate myself from the sins that I have allowed myself to do to others and sins that I have allowed to be done to me.
It is a promise, mantra, and commitment to days past, to etch those memories upon the skin so as to never forget why and how they happened. 
The 10 poems and 10 illustrations presented almost entirely in black and white, center on the secrets of the artist Bellamy Brewster's upbringing, perspective on life, and an inner look into his private relationships.
While visual work created by Bellamy Brewster can be found in publications such as Wall Street Journal, Essence, and Paper Magazine, Commit to Memory is the first opportunity to see Bellamy Brewster's unique approach to poetry presented in a dedicated book.